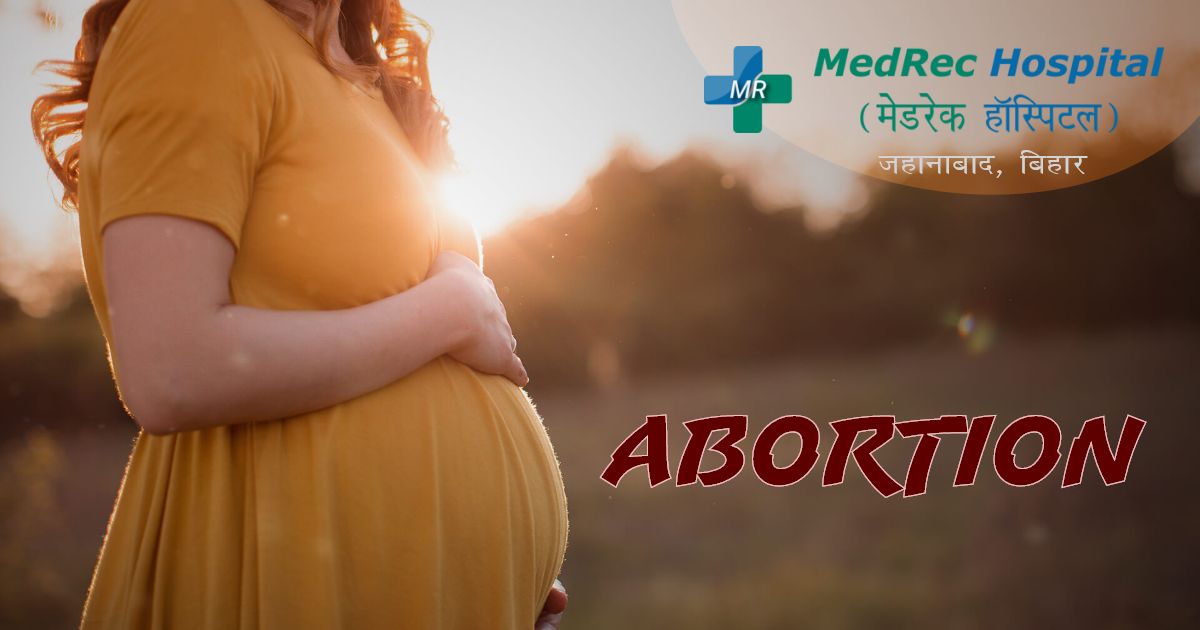 Abortion impacts lives of women-Read on to learn more.
402
This is a method of ending pregnancies. It can be done surgically or via the administration of medication. Abortion is safest during the first part of pregnancy. Pregnancies are split into 3 trimesters. It is recommended to undergo abortions in the first trimester. It is an important decision and must be taken carefully with consideration of risks, potential complications and the impact on patients' health.
Reasons
There can be many reasons for the need for an abortion. These can be medical, personal, or circumstantial depending on each patient's case. It is the patients' decision and at Medrec Hospital, we are here to support your medical decisions. Every woman can find support by discussing their options with a healthcare professional. Some people may be certain of their decision but others may require further information or support to determine the medical outcome of their pregnancy. Patients can also discuss their decision with family, friends and their partners. They also have the choice to keep their decision to have an abortion and the medical abortion confidential if they wish to.
How to find out more information about abortion?
Many different organizations can provide further information and support. Your local doctor, MedRec hospital, and many different women's health centres can assist you to make an informed decision.
Risk Factors
Medical staff ensure that all abortions are conducted safely without any considerable harm to the patient. The earlier they happen in the pregnancy, the safer the abortion is. It ensures less bleeding and pain for the patient. Most women will not have problems but there is a small risk of the following happening:
Infections

Any part of pregnancy is left in the womb

Bleeding

Damage to the womb.
After an abortion, if a patient faces further issues, the medical team may consider further treatment or surgery.
If a patient undergoes an abortion, it does not have an impact on any further pregnancies or their chances of getting pregnant again.
Procedures of Abortion
Abortion must be carried out by a medical professional in a certified hospital with appropriate resources. The centre must be medically registered and have a safe environment for the procedure to be undertaken. Most cases will not require an overnight hospital stay but if the patient faces complications, this could be considered by the medical team.
An abortion is recommended by the clinical team after an assessment appointment.
In this assessment:
You can talk to a medical professional in confidentiality about the reasons for abortion and any concerns you might have.

You can also speak to a certified counsellor to if it may be helpful

Have tests such as blood tests and talk to a doctor about the best abortion method for you

It is also important to have an ultrasound to check which stage of the pregnancy you are at.

You will be given a consent form to sign and can change your decision up until the abortion date. The hospital or clinic will arrange a date for you to attend.
There are 2 main methods of abortion
These are:
A medical abortion- in this a tablet is prescribed to terminate the pregnancy.

A surgical abortion- in this a surgical procedure is conducted to remove the pregnancy.
The doctors will offer you a choice and recommend which option is safest. These 2 types of abortion can be carried out up to 24 weeks of pregnancy. In rare medical situations, an abortion can be carried out after 24 weeks of pregnancy.
Medical Abortion
You take 2 different tablets to end the pregnancy. This is given by the medical team and after a few hours of taking the medication, the pregnancy comes out.
Surgical Abortion
Surgery is performed to remove the pregnancy from the womb. It can be done via local or general anaesthetic. In a general anaesthetic, you will be asleep throughout the whole operation.
Vacuum or suction aspiration
This is usually done up to 14 weeks of pregnancy. In this, pregnancy is removed by suction and the procedure lasts about 10 minutes. Most people are discharged a few hours after this procedure.
Dilation and Evacuation
This procedure happens after 14 weeks of pregnancy. Forceps are used to remove the pregnancy. This is done with the use of general anaesthetic and the procedure takes 20 minutes. Patients can be discharged sometime after the procedure.
Symptoms
Following the procedure, adverse side effects are possible.
These consist of:
Vomiting

Diarrhoea

Bleeding from the cervix

Stomach pain
If you experience any of the following, please get medical help right away:
Bleeding or pain that persists after a few days.

After some time, if you are still experiencing the same pregnancy symptoms

Presenting infection symptoms, such as a fever, the flu, or odd discharge

Any other issues and concerns
Please contact a doctor or MedRec hospital if you have any urgent concerns or queries.
Complications of Abortion
Most women will remain safe before, during and after the procedure.
There is a slight risk, as there is with every medical operation. There is a higher danger of problems occurring the later the abortion is performed.
Medical abortion risks
Prior to week fourteen of pregnancy, if an abortion is performed, the primary risks are:
The need for a second surgery to remove pregnancy components that have not yet left the womb

Serious medical conditions such as severe bleeding, sepsis, or womb damage

Considerable risk of uterine infection or damage existing after 14 weeks.
Surgical Abortion
The main risks of surgical abortion are the following:
Needing another surgery to remove small parts that may be lodged in the womb.

Complications such as heavy bleeding, infection and injury to the womb.
Most women can have normal pregnancies after an abortion procedure. If a patient has an infection in the womb, this can be a risk to the patient's fertility. Please access medical advice for any possible infection issues.
Please seek any medical advice if you face any of these complications after your procedure.
For further information please access the following resources:
Page last reviewed: Mar 1, 2023
Next review due: Mar 1, 2025