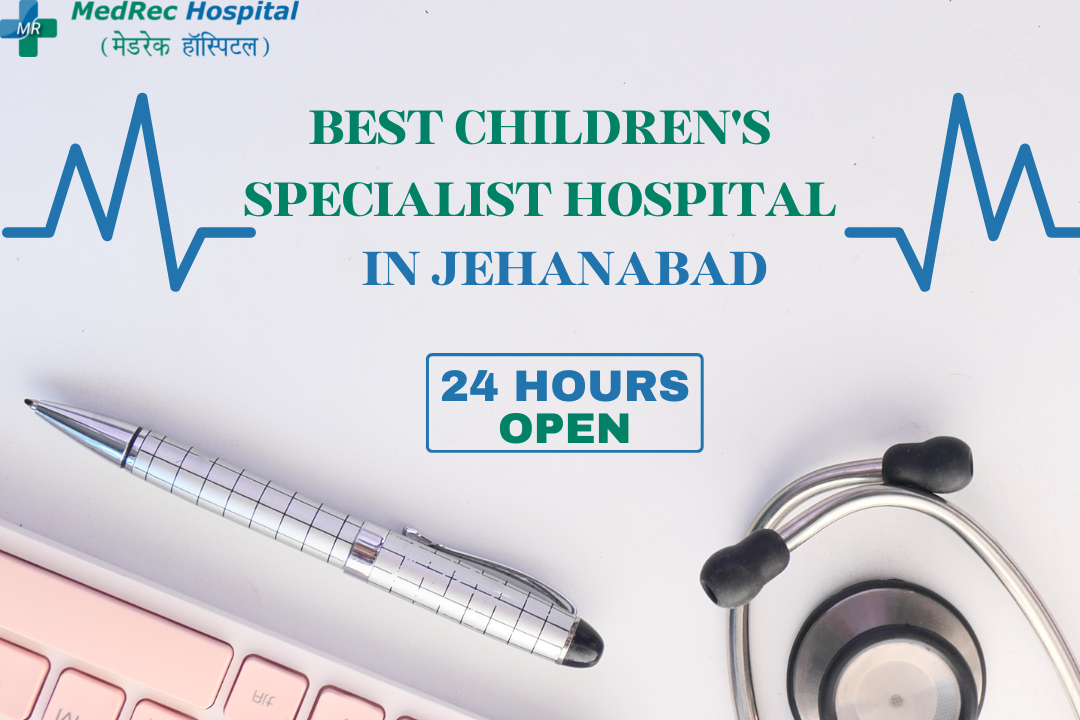 One Of The Best Children's Specialist Hospital In Jehanabad, Bihar
It can be daunting to try and find the best healthcare for your children, especially when you're in a small town or rural area. But if you're looking for the best children's specialist hospital In Jehanabad. Bihar, then this article is for you! We'll be looking at one of the top Children's Hospital in Jehanabad, focusing on their services, facilities, staff and more. Read on to learn more about this great hospital and why it should be your first choice for your child's health care needs!
About The Children's Specialist Hospital
The hospital was established in 2022 and is located in the heart of Jehanabad Bihar. It is a tertiary care referral center for children with complex medical and surgical problems. The hospital has a bed capacity of 100 and provides both inpatient and outpatient services. The hospital is committed to providing the highest quality of care to its patients and their families. It has a team of highly skilled and experienced doctors, nurses, and other health care professionals who work together to provide the best possible care for their patients. The hospital has state-of-the-art facilities and equipment, and its staff is constantly updated on the latest advances in medical care. The hospital also has a strong community outreach program, which provides free health care services to the needy people in Jehanabad.
What Services Does The Hospital Provide?
The hospital provides a wide range of services for children, including primary and secondary care, surgery, rehabilitation, and more. The hospital also has a team of specialists who are experienced in treating children with complex medical needs.
These services can include 24-hour emergency care, lab and radiology services, inpatient and outpatient programs, as well as mental health and nutrition counseling. Additionally, hospital also offer specialized pediatric care such as neonatal intensive care, cancer treatment, and trauma treatment.
What Makes The Hospital Different from Other Hospitals?
The hospital is different from other hospitals in a number of ways. Firstly, it is a tertiary care center which provides comprehensive care for children with all types of medical problems. Secondly, it has a team of highly skilled and experienced pediatricians who are well-versed in the latest treatment protocols. Thirdly, the hospital has state-of-the-art infrastructure and equipment which helps in providing quality care to the patients. Fourthly, the hospital has a dedicated team of nurses and support staff who are always ready to help the patients and their families. Lastly, the hospital also has a social work department which provides various services to the patients and their families.
Why Did I Choose This Hospital for My Child?
I chose this hospital for my child because it is one of the best children's hospitals in Jehanabad, Bihar. It has a good reputation and is known for its high-quality care. The staff is experienced and caring, and they offer a wide range of services. This hospital is also convenient for us, as it is located near our home.
The hospital also has a good safety record, which is important for me as a parent. The doctors and nurses are highly qualified and experienced in treating children. They also offer specialized treatments like pediatric surgery and neonatal intensive care. All these factors make this hospital the best choice for my child's medical needs.
Safe Children's Hospitals In Bihar
It is always a relief for parents when their children are admitted to a safe hospital. The Best children's specialist hospital in Jehanabad Bihar is one such place where parents can be rest assured that their children will receive the best possible care. The hospital has a team of highly skilled and experienced doctors who are dedicated to providing the best treatment to their young patients. The hospital also has a well-equipped and modern infrastructure that meets all the international standards. This ensures that the patients receive the best possible care and treatment.
Also Read :