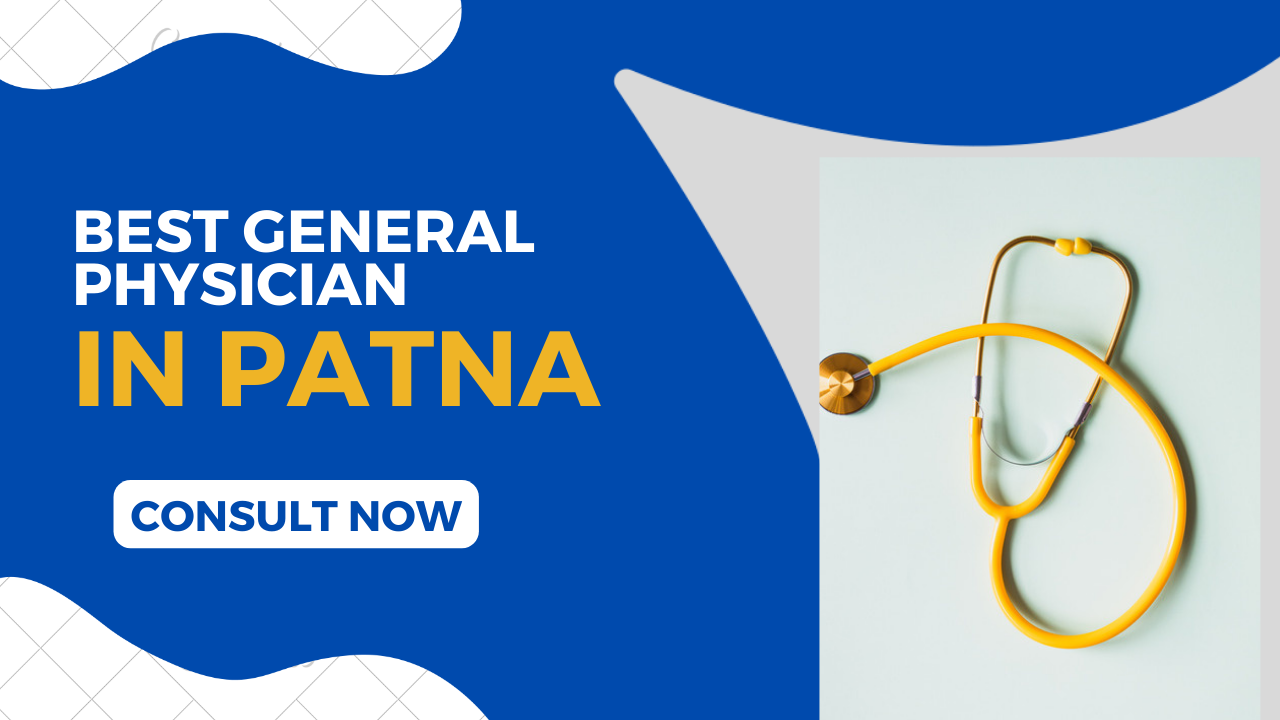 One Of The Best General Physician Near Me In Patna- Consult Now
If you are looking for the best General physician near me in Patna, then you have come to the right place. I will provide you with all the information that you need regarding the best doctor in your area.
There are many factors that you need to consider when choosing a doctor. The most important factor is the experience of the doctor. You should always choose a doctor who has more than five years of experience. Another important factor is the education of the doctor. You should always choose a doctor who has completed his or her MBBS from a reputed medical college.
Another important thing to consider is the location of the hospital. It is always better to choose a hospital which is located near your home or office. This will help you save time and energy while traveling to the doctor.
Lastly, you should also consider the fees charged by the doctor. Always choose a doctor who charges reasonable fees.
What Services Do They Offer?
If you are looking for a good general physician in Patna, then you should definitely consult MedRec Hospital. We are offering best general physicians in Patna or nearby patna and also providing quality medical care to the patients for many years. Some of the services that we offers include:
- diagnosing and treating common illnesses and injuries
- providing preventive care and screenings
- managing chronic conditions
- ordering and interpreting diagnostic tests
- prescribing medication
- giving expert advice on leading a healthy lifestyle
- referring patients to specialists when needed
- educating patients about their medical conditions and treatment options
- coordinating care with other healthcare professionals.
Benefits of Consulting a General Physician
If you are feeling unwell or have any health concerns, it is always a good idea to consult with a general physician. A qualified and experienced GP can provide you with comprehensive medical care and advice, and can help you manage your overall health and wellbeing. Here are some of the key benefits of consulting a general physician:
Get an accurate diagnosis – A GP can help you get to the bottom of your symptoms and accurately diagnose your condition, which is essential for effective treatment.
Get tailored advice and treatment – Your GP will take into account your individual health history and circumstances when providing advice and developing a treatment plan for you. This ensures that you receive the most appropriate care for your situation.
Access to a range of services – As well as being able to offer general medical care, GPs also have access to a range of other health services and specialists if necessary. This means that you can be referred for further investigation or treatment if required.
Continuity of care – Seeing the same GP each time you visit the surgery means that they will get to know you and your health needs well, which can lead to better overall care.
If you are looking for a qualified and experienced GP in Patna, then please do not hesitate to contact us at MedRec Hospital today. Our team of dedicated doctors can provide you with all the medical care and advice you need, ensuring that you stay healthy and well.
Reasons Why You Should Choose This Service
If you are looking for the best general physician in Patna, then this is the service for you. Here are some of the reasons why you should choose us :
We have a team of experienced and qualified doctors who can provide you with the best care possible.
We offer a wide range of services that can cater to your needs and requirements.
We use state-of-the-art equipment and facilities to ensure that you receive the best treatment possible.
We offer personalized care and attention to each and every patient.
We have a convenient location that is easily accessible from anywhere in Patna.
We offer affordable pricing for our services so that you can get the treatment you need without having to worry about the cost.
Tips for Choosing the Right Physician for You
If you are looking for the best physician near you in Patna, here are some tips that can help you choose the right one:
Do your research: It is important to do your research before choosing a physician. Make sure to read online reviews and check out the doctor's website to get an idea of their experience and expertise.
Ask for recommendations: Talk to your friends, family, and acquaintances to see if they have any recommendations for good physicians in Patna.
Consider your needs: When choosing a physician, it is important to consider your specific medical needs. If you have any chronic health conditions, make sure to choose a doctor who is experienced in treating such conditions.
Schedule a consultation: Once you have shortlisted a few doctors, schedule a consultation with each of them to get a better idea of their bedside manner and whether they would be a good fit for you.
Common Tests and Examinations Performed by Physicians
When you visit a physician, they will likely perform a number of tests and examinations in order to determine your health status and make an accurate diagnosis. Some of the most common tests and examinations performed by general physicians include:
A physical examination: This is a comprehensive exam that assesses your overall health. The general physician will check your vital signs (e.g. blood pressure, heart rate, temperature), as well as your weight and height. They will also listen to your heart and lungs, and feel your abdomen for any signs of abnormalities.
A urine test: This test is used to check for any signs of infection or disease in the urinary tract. -A blood test: A blood test can be used to check for various conditions, such as anemia, diabetes, or high cholesterol levels.
A breast exam: A breast exam is performed in order to check for any lumps or other changes in the breasts that could be indicative of cancer.
A Pap smear: A Pap smear is a screening test for cervical cancer. It involves taking a swab of the cervix (the lower part of the uterus) in order to check for any abnormal cells that could be cancerous.
Symptoms and Conditions Managed by a General Physician
There are a wide variety of symptoms and conditions that can be managed by a general physician. Some common examples include:
Colds and flu

Ear infections

Sore throats

Sinus infections

Allergies

Conjunctivitis (pink eye)

Urinary tract infections (UTIs)
Conclusion
In conclusion, finding a general physician in Patna is no longer an issue as we have provided you with all the best options. Now it's time for you to take your pick and get consultation from the best general physicians near you. Make sure to do some research on them before choosing one so that your visit can be hassle-free and successful!
I hope this article was helpful in providing you with all the information that you needed regarding choosing a good General physician near me in Patna.
Also Read :